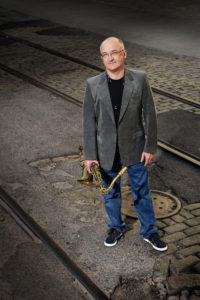 I just completed a podcast with Dan Gross for Nick Finzer's Outside In Music talking about studying with Joe Henderson, going to Eastman in the 80's, living in NYC and of course, Spin Cycle. Check it out here  goo.gl/W7Upk3
There is a full length concert video of Spin Cycle playing at The Bop Shop in Rochester in October is on my Listen Page
Playing at The Bar Next Door, NYC on Friday February 13th with Scott Neumann and Phil Palombi.
Performing on Oboe and solo Alto sax for Paquito D'Rivera's Bird with Strings at Jazz at Lincoln Center March 16th and 17th, 2018
Spin Cycle Tours the midwest with gigs in Columbus, Denison University, Youngstown State and The Bop Stop in Cleveland April 6th-9th, 2018
Spin Cycle 's  second CD "Assorted Colors" comes out on Sound Footing Records April 6th 2018.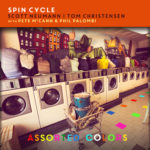 Spin Cycle is at Smalls in NYC for the CD release on April 13th 7:30pm
Scores and lead sheets to many of Tom's compositions are now available on the store page.